Novel broad-spectrum antimicrobial agents to overcome bacterial resistance
Scientists:
Principal Investigator: Dominik Rejman (IOCB Prague). Team IOCB Prague: Magdalena Petrová, Viktor Mojr, Nitjawan Sahatsapan, Ivana Markusová Kóšiová, Eva Dávidová. Collaboration: Libor Krásný (MBI), Milan Kolář (UPOL), David Lukáš (TUL), Peter Gál (LF3 UK), Radovan Fišer (UK)
Challenge
Growing antimicrobial resistance poses a significant threat to public health worldwide. A recent review of the antibiotic pipeline by the World Health Organization (WHO, 2022) states that the current clinical pipeline is insufficient to tackle the challenge of increasing emergence and spread of antimicrobial resistance. Innovative solutions are urgently needed.
Technology
Lipophosphonoxins (LPPOs) are novel broad-spectrum antimicrobials with a rapid mechanism of action and low propensity for resistance development. LPPOs selectively target the bacterial membrane of a broad spectrum of clinically relevant Gram-positive and Gram-negative pathogens, including resistant strains, without damaging eukaryotic cell membranes (Fig. 1 and 2).
Antibiotic-resistant infections of the skin and soft tissues are common and may complicate wound healing, e.g., in patients with diabetic ulcers or burn injuries. To address this problem, nanofibrous material with controlled release of LPPOs (nanoLPPO) is currently being developed in collaboration with Charles University in Prague and Technical University of Liberec. The prototype material was shown to prevent S. aureus-induced wound infection in a mouse model (Fig.3).
In a separate sub-project, we develop a novel generation of compounds for systemic application, whose structure is loosely based on LPPOs (LEGO-LPPOs, Fig. 4 and 5). In contrast to the earlier generation, LEGO-LPPOs maintain full efficacy in the presence of serum albumins and are well tolerated in presumed therapeutic doses when administered s.c. and i.p.
Fig. 1. SEM of B. subtillis cells (panel A – untreated, panel B – treated with LPPO compound 4c):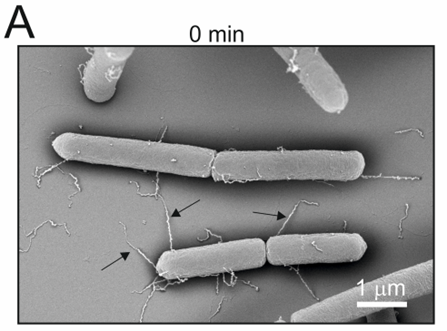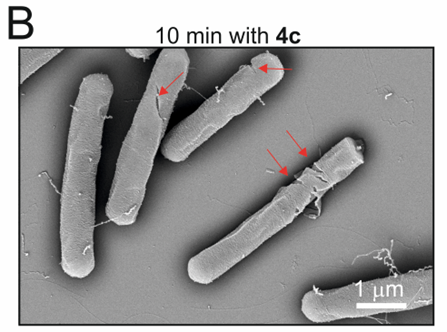 Fig. 2. Experimental development of resistance assayed as changes in minimal inhibitory concentration (MIC):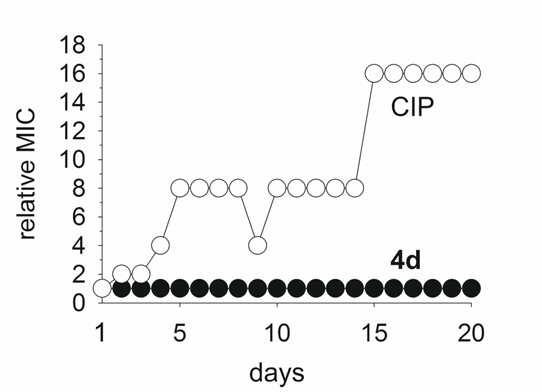 For LPPO compound 4d, no resistance was observed for P. aeruginosa in 20 days, while more than one order of magnitude increase of MIC for ciprofloxacin was observed (0.25 to 4 mg/L).
Fig. 3. NanoLPPOs prevented S. aureus induced wound infection in mice: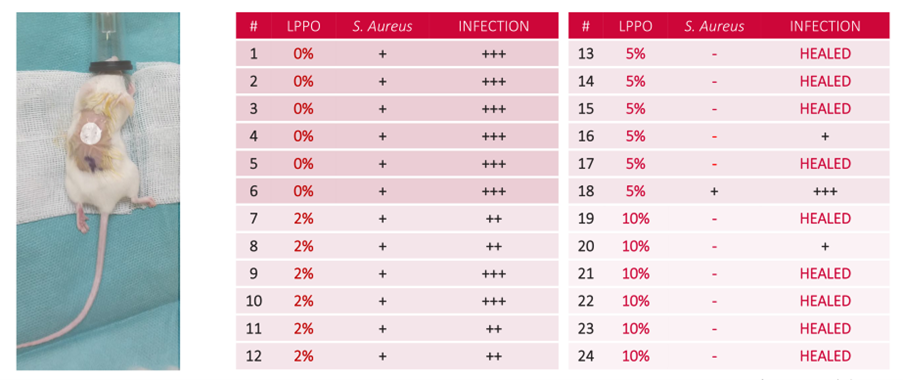 Fig. 4. General structure of LEGO-LPPO: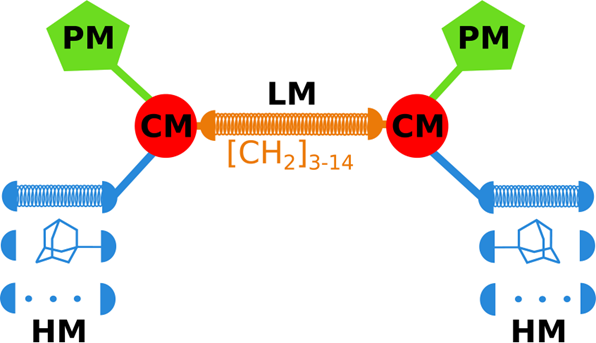 Fig. 5. In vitro antibacterial activities (MIC mg/L) and hemolytic activities (HC50 mg/L) for selected LEGO-LPPOs: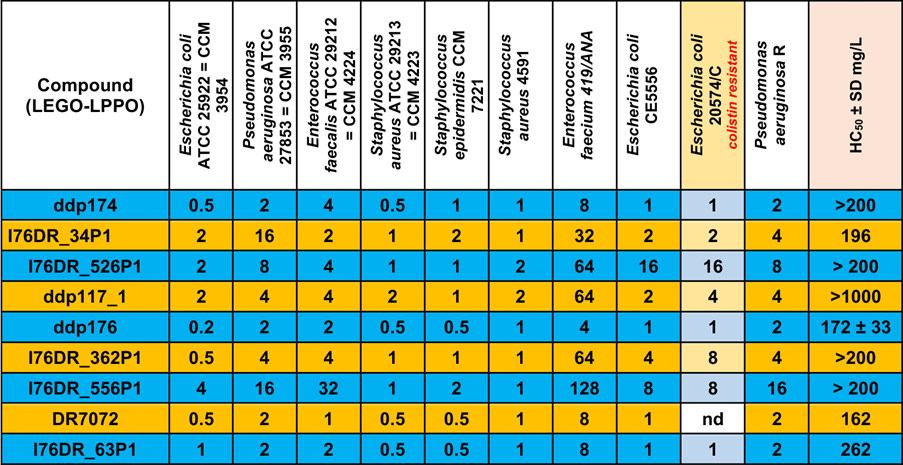 Commercial opportunity
This project is offered for co-development or licensing.
Development status
Preclinical (in-vivo proof of concept, lead optimisation)
Categories
Antimicrobials; Antiinfectives
Keywords
antimicrobial resistance infectious diseases nanomaterial wound dressing
Further reading